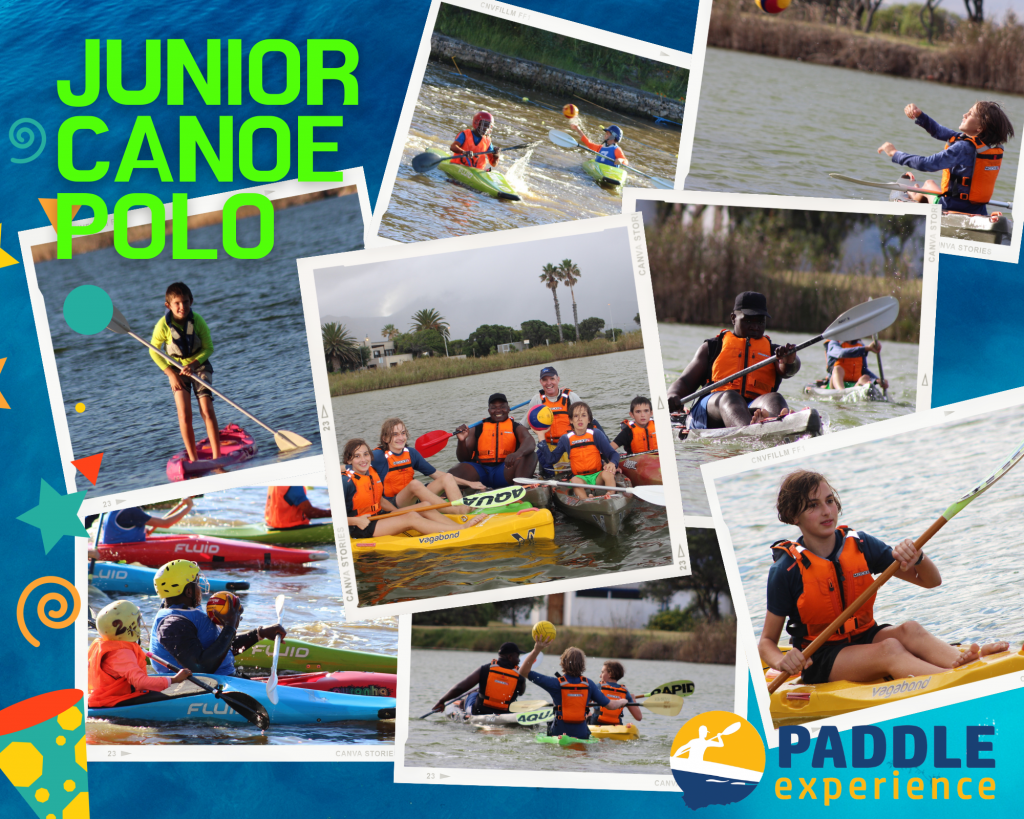 We just LOVE introducing children to the world of paddling, and a great way to start is with Canoe Polo.
Combining ball handling skills and paddling into a fast-paced team sport this is a super way for children to simply have fun on the water.
DAYS: Tuesday and Thursday afternoons
Contact Terrence for more info: 0791376963
It is the type of sport where you can play recreationally and also set your sights on playing provisionally and representing SA one day.
Canoe Polo is a fast paced sport played on a 'court' that is only 35m x 23m so it can be played in a pool, dam or practically any stretch of clean water. We use traditional waterpolo balls but any non-slip balls will work. We play with 4 basic rules:
Players cannot hit each other with a paddle.
Players cannot paddle with the ball on their deck
Once a player reaches for the ball with their hand only hands are allowed in the scramble for a ball.
Players cannot reach over another players boat for the ball.
** the wearing of helmets during matches is strongly advised.
Contact Tracy on 071 174 3099 or email tracy@paddleexperience.co.za for more details.